<!TR align=left vAlign=top> <!td><!A href="chronik.html"> <!img src="http://rehasport.funpic.de/Englische/Bilder/chronik.bmp" width="151" height="36" border="0" alt="Chronik">


<!TR align=left vAlign=top> <!td><!A href="Fotogalerie.html"> <!img src="http://rehasport.funpic.de/Englische/Bilder/album.bmp" width="151" height="36" border="0" alt=""> <!TR align=left vAlign=top> <!td><!A href="Tuniere.html"> <!img src="http://rehasport.funpic.de/Englische/Bilder/tuniere.bmp" width="151" height="36" border="0" alt=""> <!TR align=left vAlign=top> <!td><!a href="Uebungsstunden.html"> <!img src="http://rehasport.funpic.de/Englische/Bilder/stunden.bmp" width="151" height="36" border="0" alt=""> <!TR align=left vAlign=top> <!td><!A href="Kontakt.html"> <!img src="http://rehasport.funpic.de/Englische/Bilder/kontakt.bmp" width="151" height="36" border="0" alt="">

<!TR align=left vAlign=top> <!td><!A href="Medien.html"> <!img src="http://rehasport.funpic.de/Englische/Bilder/medien.bmp" width="151" height="36" border="0" alt="Medien"> <!TR align=left vAlign=top> <!td><!A href="gelesen.html"> <!img src="http://rehasport.funpic.de/Englische/Bilder/gelesen.bmp" width="151" height="36" border="0" alt="Gelesen">


<!TR align=left vAlign=top> <!td><!A href="intern.html"> <!img src="http://rehasport.funpic.de/Englische/Bilder/intern.bmp" width="151" height="36" border="0" alt=""> <!TR align=left vAlign=top> <!td><!A href="spon.html"> <!IMG alt="Sponsoren" border=0 height=36 src="http://rehasport.funpic.de/Englische/Bilder/spon.bmp" width=151> <!TR align=left vAlign=top> <!td><!A href="Gaeste.html"> <!img src="http://rehasport.funpic.de/Englische/Bilder/gaeste.bmp" width="151" height="36" border="0" alt="Gäste"> <!TR align=left vAlign=top> <!td><!A href="Freunde.html"> <!img src="http://rehasport.funpic.de/Englische/Bilder/freunde.bmp" width="151" height="36" border="0" alt="Freunde"> <!TR align=left vAlign=top> <!td><!a href="newsletter.html"> <!img src="http://rehasport.funpic.de/Englische/Bilder/newsletter.bmp" alt="Newsletter" border="0" width="151" height="36">

Our membership in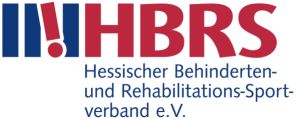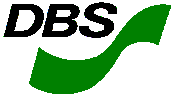 Donation options
The Disabled Sports Community Sprendlingen (BSG Sprendlingen) is happy about every donation. Because every little contribution supports us in our work for the sport of people with disabilities. With your donation, you make an important contribution to the integration of people with disabilities and their sports activities in rehabilitation, competitive or competitive sports.


Please transfer your donation to the following account:

Disabled Sports Community Sprendlingen ( BSG Sprendlingen )
Sparkasse Langen Seligenstadt
Account No.: IBAN: DE49 5065 2124 0033 0033 93
BANK CODE NUMBER: BIC: HELADEF1SLS


Your donation is tax deductible. From a donation of 100 €, you will receive a donation receipt from BSG Sprendlingen, which you can claim in your tax return. Please send us an email stating your address, the amount donated and the transfer date to info@rehasport.biz.

We would like to thank you for your support of the sportive activities of handicapped and handicapped people.